Qualy5 provides custom Odoo integration and development. Odoo offers a wide range of business management tools including sales and customer relationship management. It also offers project management and inventory management, accounting, and human resources, to mention just a few.
Many companies use a variety of software platforms to manage diverse aspects of their businesses. Qualy5 as an accounting system, SalesForce as CRM software, and PeopleMatter as human resources. The majority of these programs do not communicate with one another which can cause confusion and leave many opportunities for errors when data is transferred between different platforms. Enter Odoo, all of the functions and more, incorporated into one system of software with a separate module for each of the business needs. This makes sharing information between modules easier, reducing the mistakes and the time required to complete the tasks.
ERP is one area that many are hesitant about entering due to the large names such as SAP, Oracle, Microsoft etc. However, the most impressive features of Odoo provide the majority of the features at almost 10% cost.
These are five reasons why you should use Odoo ERP if you're growing your business
Modular ERP Modular ERP Odoo comes with 15 core modules and hundreds of others. Furthermore, the ERP comes with a multitude of applications which you can choose to use.

Open-source software is an enormous benefit that you don't need to pay a licensing cost to use this powerful software. Your developers have access to the source code and make the necessary modifications. Additionally, you can benefit from the entire community of developers that are always improving the software as well as adding features. The greatest benefit of open-source software is the fact that it doesn't contain any restrictions on the vendor.

Cost-effective – The community version of Odoo does not charge a license cost, whereas the Enterprise version has advanced features and customizable modules. In addition, you will have to pay a modest cost. It is significantly less than other ERPs as well as you are able to move up from the basic version of Odoo to the license version when your company grows.

It is easy to integrate. It is possible to add or remove various modules without affecting the overall ERP.

Web-based software – You do not require the investment of servers or other infrastructure in order to run this Odoo ERP. It's web-based and accessible through any web browser, has multi-user management and is available 24/7.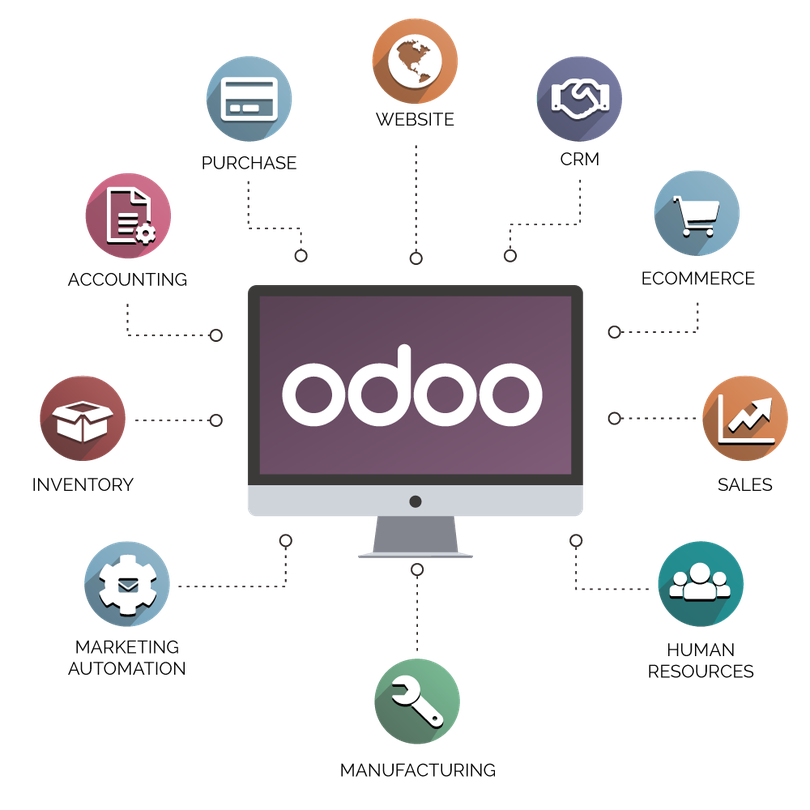 Odoo simplifies your business process management. Find out more by contacting Qualy5. We will consult and assist you in implementing Odoo from start to finish.
We have years of experience implementing e-commerce solutions for customers in e-commerce, retail, healthcare, engineering, logistics, and other industries. Offering a range of packages, we ensure that your ERP implementation is cost-effective and supported by the best.